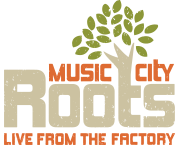 JOIN MIKE TOMORROW @ MUSIC CITY ROOTS

read about the upcoming show...
OLD MASTERS 7.22.15
Posted July 19, 2015 by
Craig Havighurst
...Our other old master HAS played MCR before but in his role as bandleader and songwriter for the first generation of the Steeldrivers. There,
Mike Henderson
played mandolin and some dobro and was in every way awesome. But pare him down to his primal essence and he's a blues man and a guitar player as real and gritty as they come. He's a native of Missouri who came to town in 1985 with a Blind Pig Records release under his belt. Over time, he made the most of Music City's diversity, becoming a widely respected and wide-ranging musician. He wrote songs for rock and country stars and played his guitar in all kinds of live and studio settings, including a world tour in the band of Mark Knopfler. He helped found Dead Reckoning Records, an early exemplar of today's wave of indie music companies and deep roots artistry. And while he's not still involved with the Steeldrivers, that experiment kickstarted one of the most inspiring and exciting bluegrass-meets-soul bands going. Meanwhile and all along, Mike held down the stage at the Bluebird Café on Monday nights. Famous for its hushed reverence for songcraft, the Mike Henderson Band gave the Bird its deep south crossroads credibility with tightly wound, always melodic and rocking blues. He's made several fine albums of his own music, but the new disc
If You Think It's Hot Here
is just explosively great. His guitar tone and his bold voice are like mighty oak trees, planted deep in the Earth, spreading a pleasant shade.